The Inspire 2 was conceived to be the most versatile, professional aircraft DJI has ever produced, and it packs all the necessary features to live up to that reputation into a compact footprint.
​
The camera, produced in partnership with Hasselblad, is a built-in Super 35 sensor with 5 interchangeable lenses, pre-balanced on a 3-axis gimbal. This allows the Inspire to fly for an unmatched 20 minutes at a time on one set of batteries, allowing you to stay in the sky longer and capture more with ease.
Our Charging Case and 12 sets of batteries allows for all day filming without stopping.
AIRCRAFT SPECIFICATIONS
---
Frame Type: Quadcopter Max Flight Time: 15-18 min Max Payload: 5lbs Setup Time: 5 min Max Forward Speed: 60mph Max Ascent Speed: 30mph Max Descent Speed: 25mph Gimbal Options: DJI X7 (Super 35mm) , DJI X5S Intelligent Flight Modes: Orbit, Sport, Waypoints, Tripod
---
CAMERA OPTIONS
---
DJI: Zenmuse X7 (Super 35mm)
---
LENS OPTIONS
---
Lens Options: 9mm Laowa, 16mm Hasselblad, 24mm Hasselblad, 35mm Hasselblad, 50mm Hasselblad
---
CREW DETAILS
---
CREW SIZE: Varies accordingly between 1x to 3x crew members based on workload complexities. AERIAL DIRECTOR OF PHOTOGRAPHY: Seasoned in conceiving creative flight plans from the ground up through proven competencies in aerial cinematography, crew resource management and empowerment. DRONE PILOT: FAA licensed remote pilot with over 6 years experience specializing in flying multiple sUAS. Extensive background of developing and implementing special program operations for high risk scenarios, close quarters flying, night operations and in depth safety protocols. AERIAL CAMERA OPERATOR: Effective communicator with excellent camera control skills across multiple remote platforms. (You may use your own DP or CAM OP if desired)
---
SYSTEM VIDEO
---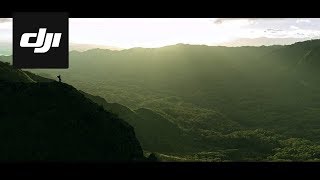 ---
---
MAVIC 2 PRO
​
​
The Mavic 2 Pro packs the punch of a larger aircraft down into a compact, capable form factor. These DJI aircraft have built in 3-axis stabilized cameras, built in partnership with Hasselblad - that ensure smooth, cinematic shots in any environment. The pro offers a 28mm prime lens, while the zoom drone can zoom from 24-48mm in 4K resolution for a wider variety of angles without having to even land the aircraft. Class-leading 30 minute flight times and quiet motors allow for extended coverage and stealthy operation.
​
When will I recieve my order?
---
For orders placed within the Ottawa area, deliveries are made twice per month during the second week and last week of the month. Domestic shipments are estimated to be recieved between 5-8 business days. International shipments are estimated to be recieved between 2-4 weeks. *Please note the current Covid-19 Pandemic has forced shipping delays worldwide.
---
Can I return my order?
---
All of our sales are final, we do not offer returns or exchanges. Please visit our Shipp & Returns page for more information.
---
Can I purchase a gift certificate?
---
Yes! We offer e-gift cards that can be purchased directly in our online shop.
---
Where do you ship to?
---
We offer worldwide shipping at the buyers expense. Please visit our Shipping & Returns page for more information.
---
What methods of payment do you accept?
---
We currently accept all methods of card payments through PayPal and Stripe. We unfortunatley do not accept certified cheques.
---
Do you offer payment plans?
---
As of right now we are not offering payment plans, though it is something we are considering in the near future.
---
---
M200
Built for industrial use, the Matrice 200 V2 Professional Quadcopter from DJI is meant to go into hazardous conditions to relay vital information to personnel on the ground. With up to 38 minutes of flight time and a range of up to 5 miles, it can be implemented in a variety of industries and professions
The Matrice 200 drone platform is meant to be customized to your specific needs and is compatible with a host of Zenmuse gimbal cameras, which can provide everything from high-resolution photos and videos to thermal imaging.
AIRCRAFT SPECIFICATIONS
---
Frame Type: Quadcopter Max Takeoff Weight: 13.54lbs Hovering Accuracy: Vertical: ±1.64 feet (0.5m) or ±0.33 feet (0.1m, Downward Vision System enabled)Horizontal: ±4.92 feet (1.5m) or ±0.98 feet (0.3m.Downward Vision System enabled) Max Speed: 51.4mph Max Wind Resistance: 39.4 ft/s Max Flight Time (No Payload): 27min Max Flight Time (Full Payload): 15 min IP Rating: IP43
---
CAMERA OPTIONS
---
Zenmuse X7

Zenmuse XT2 (Thermal):19mm Thermal Imager :Uncooled VOx Microbolometer FPA/Digital Video Display Formats: 640×512 Digital Zoom 640×512: 1x, 2x, 4x, 8x Full Frame Rates: 30 Hz Photo Format: JPEG, TIFF, R-JPEG Video Format: 8 bit: MOV, MP4 14 bit: TIFF Sequence, SEQ**
---
CREW DETAILS
---
CREW SIZE: Varies accordingly between 1x to 3x crew members based on workload complexities. AERIAL DIRECTOR OF PHOTOGRAPHY: Seasoned in conceiving creative flight plans from the ground up through proven competencies in aerial cinematography, crew resource management and empowerment. DRONE PILOT: FAA licensed remote pilot with over 6 years experience specializing in flying multiple sUAS. Extensive background of developing and implementing special program operations for high risk scenarios, close quarters flying, night operations and in depth safety protocols. AERIAL CAMERA OPERATOR: Effective communicator with excellent camera control skills across multiple remote platforms. (You may use your own DP or CAM OP if desired)
---
SYSTEM VIDEO
---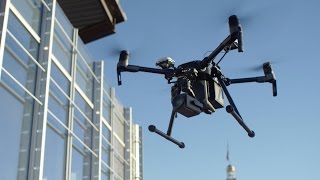 ---
---